Phoenix Hebrew Academy
The pioneer of Jewish Education in Phoenix, The Phoenix Hebrew Academy is a Torah Umesorah school founded in 1965. The Phoenix Hebrew Academy provides an outstanding Torah and Secular education, ranking among top private and public schools and producing graduates who are the Jewish leaders of the future. From State Science Fair winners to Advanced Gemara (Talmud), The Phoenix Hebrew Academy aims to mold each child into a responsible, confident young person, anchored in Jewish tradition and conversant with contemporary culture and society. The Phoenix Hebrew Academy is a constituent agency of the Jewish Federation.
Shabbat Hospitality
Beth Joseph Congregation is happy to accommodate visitors.  Please fill out the following form for a prompt response:
[contact_form lang=en id=2]
Mikvah
Mikvah Chaya Mushka
2110 E. Lincoln Drive
Phoenix, AZ 85016
The mikvah is available for women by reservation only.
We appreciate reservations that are made 48 hours in advance!
Cost for use of the Mikvah is $25
To obtain more information, please call Mindy Wolfe at 602-265-5552.
Phoenix Community Eruv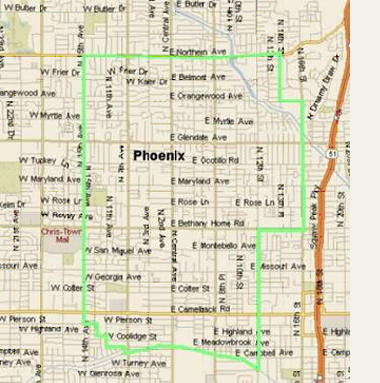 To determine the weekly Eruv status:
1. Call the Eruv hotline at 602-264-ERUV (3788)
2. Follow at: Phoenix Eruv on twitter and get text-messages from the Eruv every week directly to your mobile phone.
Kosher Restaurants and Stores
Please visit the website of the Greater Phoenix Vaad Hakashruth www.KosherPhoenix.org
Adult Education
For a full list of shiurim and classes please visit The Jewish Enrichment Center website.